Learn more about our qualified providers.
Dr. Eric B. Carlson, MD, FACC, FSCAI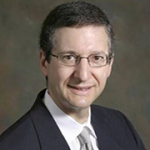 Dr. Eric Carlson received his medical degree with honors from Hahnemann University School of Medicine and served his Internship and Residency in Internal Medicine at the Medical College of Virginia. After completing his Cardiology Fellowship at Duke University Medical Center, he trained an additional year in Interventional Cardiac Catheterization Program at Duke University.
Dr. Carlson has board certifications in Internal Medicine, Cardiovascular Diseases, and Interventional Cardiology. His peers have honored him with elections to the Fellow of the American College of Physicians (FACP), Fellow of the American College of Cardiology (FACC), Fellow of the American College of Angiology (FACA), Fellow of the American Society of Cardiovascular Interventionists (FASCI), and Fellow of the Society for Cardiac Angiography and Interventions (FSCAI).
As the author of more than 40 publications, he continues to be a leader in the field of Interventional Cardiology and has been practicing in Greenville since 1987.
Dr. Noel Peterson, MD, FACC, FASE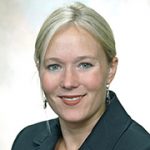 Dr. Noel Peterson is an invasive cardiologist with special interest in Preventative Cardiology, Women's Cardiovascular Disease and Heart Disease in Athletes. She is board certified in cardiology, echocardiography, and nuclear cardiology. She received her medical degree from Saba University located in the Netherlands and served her Internship and Residency here in Greenville at the Brody School of Medicine at East Carolina University.  She joined Eastern Cardiology after completing her Cardiology training at ECU Brody School of Medicine in 2009. Dr. Peterson currently serves as the Director of Women's Cardiovascular Services and Preventative Cardiology for the East Carolina Heart Institute, as well as the Director of Cardiac and Pulmonary Rehabilitation for Vidant Medical Center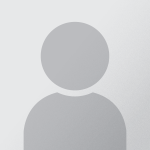 Mandy Starbuck is a Nurse Practitioner who earned her Masters of Science in Nursing at University of North Carolina Chapel Hill and Bachelors of Nursing at East Carolina University. She is a Board Certified Adult Nurse Practitioner and a member of the American Academy of Nurse Practitioners.
Mandy has a special interest in heart failure treatment of the rural population. She currently heads our heart failure clinic here at Eastern Cardiology which allows patients to have same day appointments, IV diuretics, optimization of medications and closer follow ups.  Mandy also facilitates our Cardiomems program which specializes in management of heart failure symptoms by remote monitoring through special pulmonary artery sensor. In addition to the Greenville office, she travels to three outreach clinics in Belhaven, Plymouth, and Windsor.
Prior to working at Eastern Cardiology, Mandy worked as a registered nurse in the Cardiac Intermediate Unit and then the Cardiac Catheterization Lab at Vidant Medical Center.
Outside of the office, Mandy enjoys spending time with family and friends as well as running half marathons.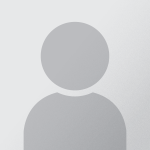 Sarah Roeser is a certified Physician's Assistant who earned her Master's of Science in Physician Assistant Studies at East Carolina University.  She is certified in Advanced Cardiac Life Support and a member of the American Academy of Physician Assistants as well as American College of Cardiology.  In her free time Sarah enjoys spending time with friends and family.